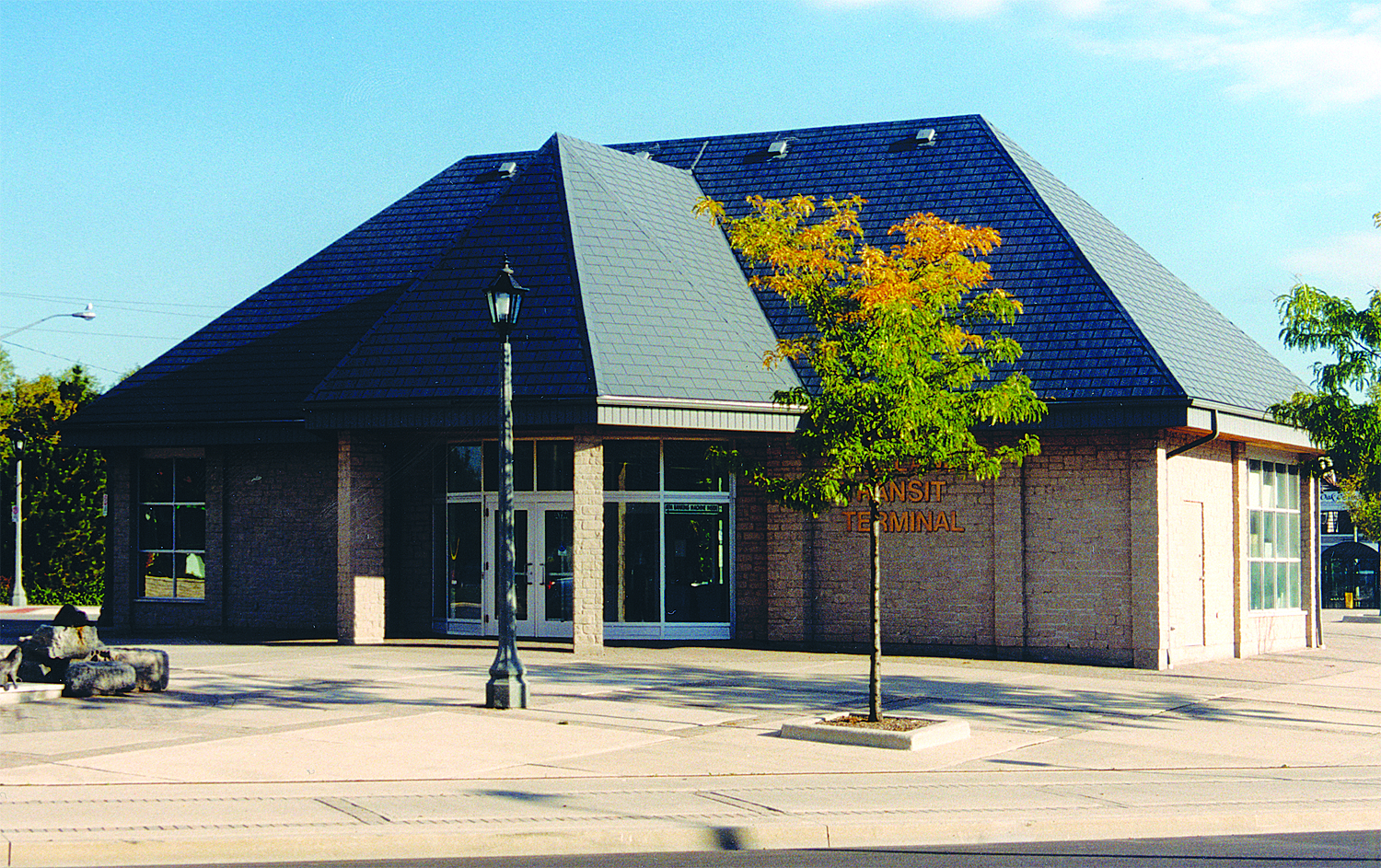 This project consisted of the construction of a new downtown bus terminal. The building provides ticket sales, a waiting area, snack bar, washroom and administrative offices. The balance of the work included 25,000 ft2 of concrete paved waiting and loading areas, asphalt paved bus loops and new site services. The site work
also included the removal and disposal of existing underground fuel tanks.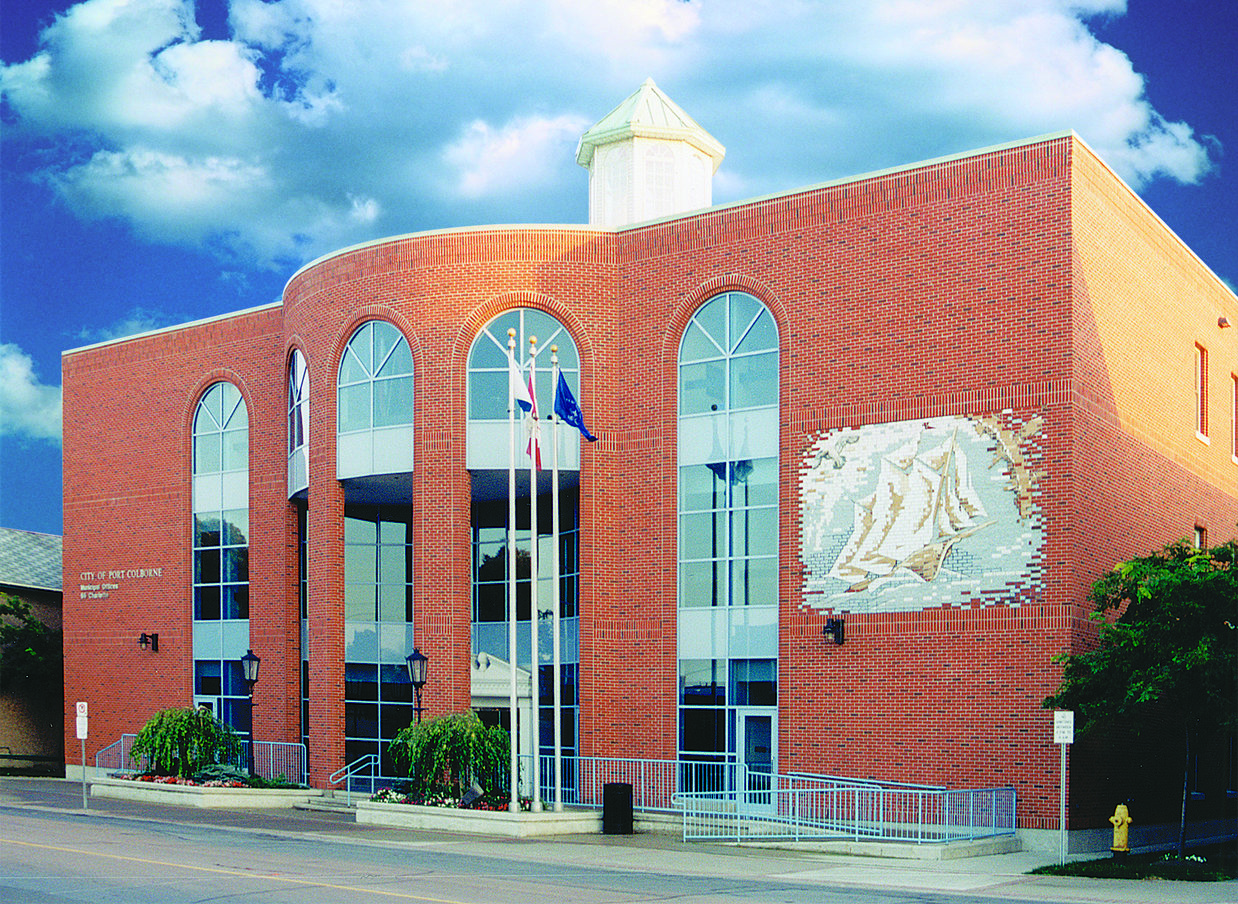 This new building had a full basement and three floors above grade, providing offices, meeting rooms and council chambers. The construction of the building is poured concrete foundations, combination of steel frame and load bearing masonry, precast concrete floors and roof slab. The roof is a combination of flat roof single ply membrane and pitched metal roof complete with a large cupola that provides natural light into the council chambers. The exterior of the building is a brick veneer with an attractive mural on the front elevation. This project was extremely challenging due to the small site and severe ground water conditions. To overcome the ground water we were required to drill into the rock bed and inject grout to fill the voids in the rock.
Niagara on the Lake Fire Station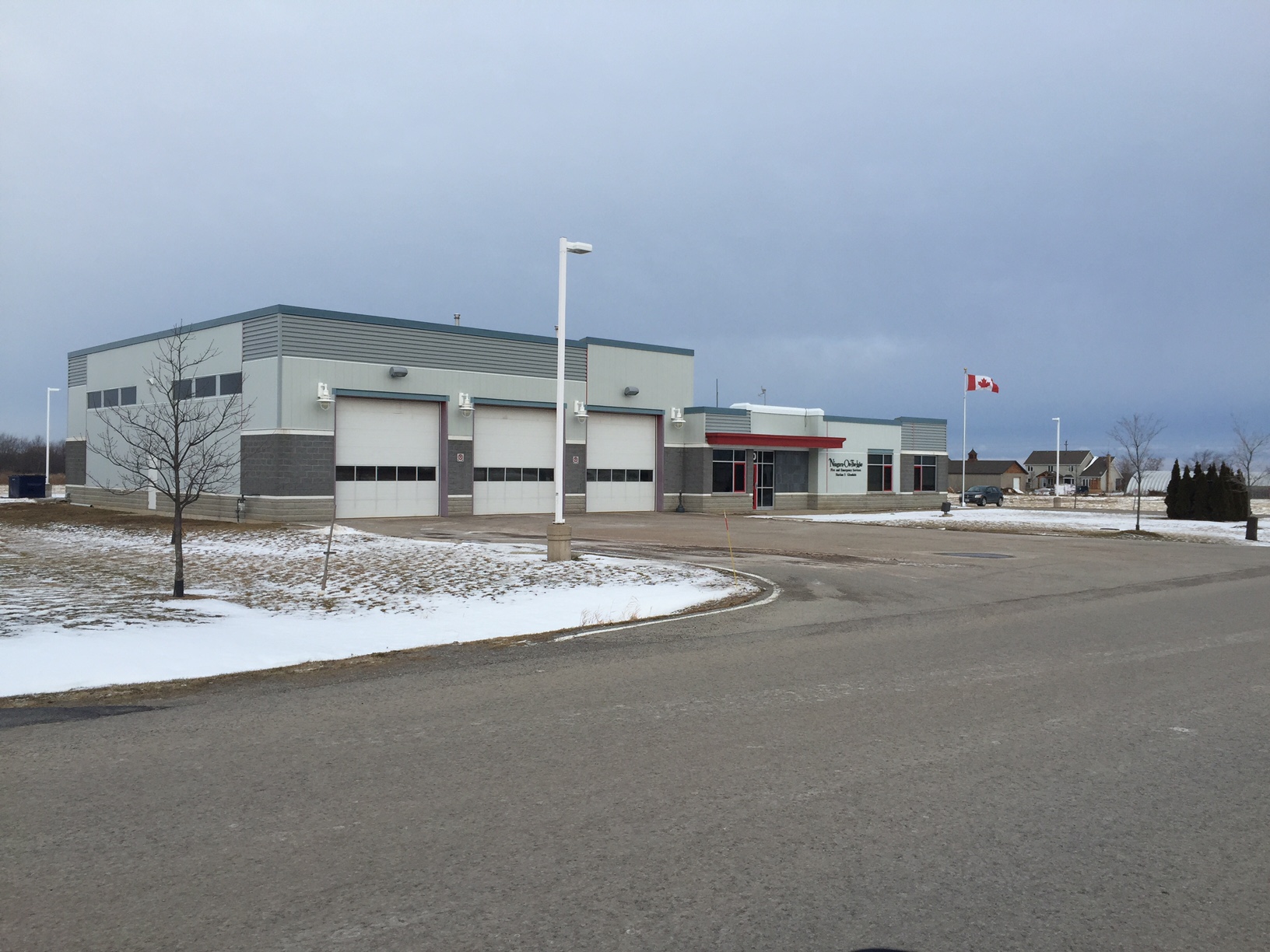 New fire hall construction
Niagara Falls Treatment Plant
Line 4 Booster Pumping Station