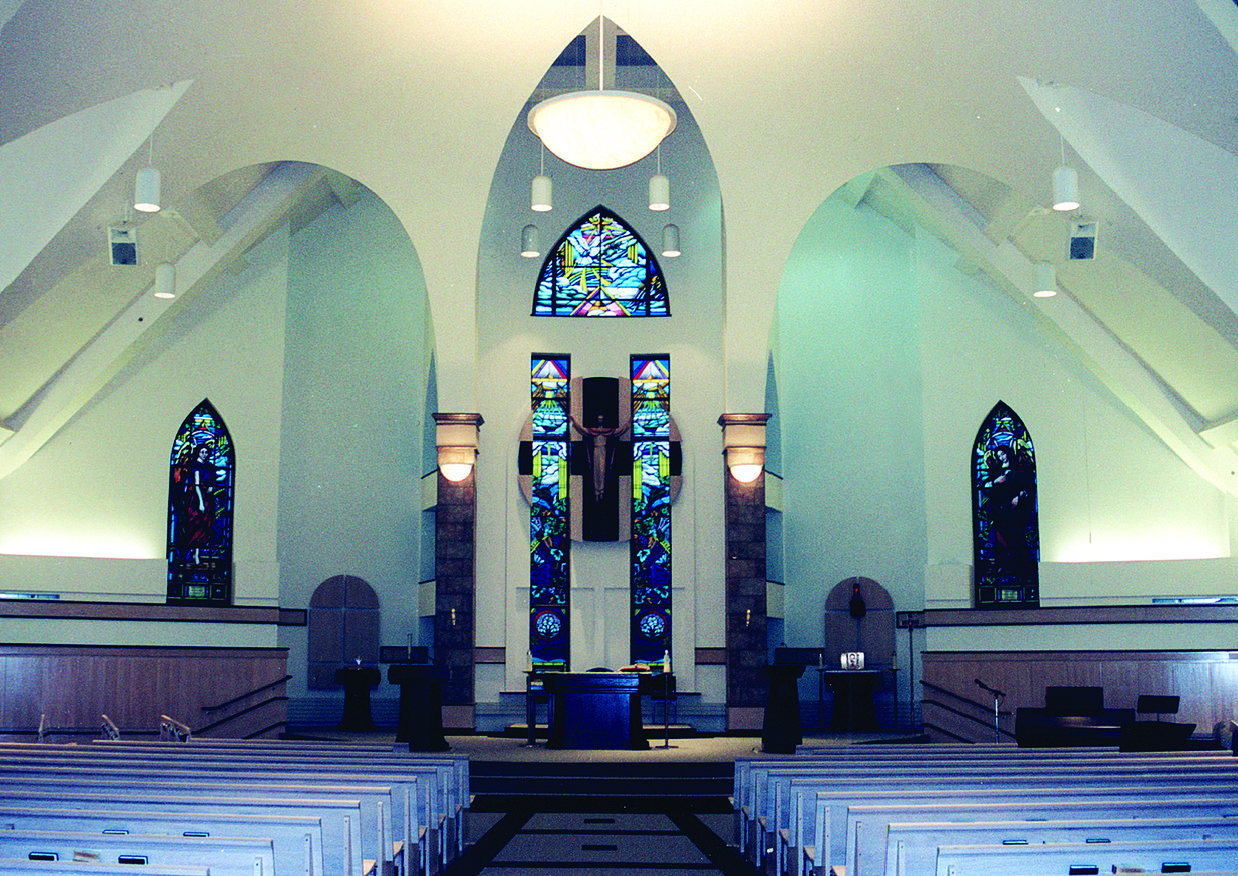 This new 14,000 ft2 Roman Catholic Church included a sanctuary with seating for 500 persons and a hospitality room with seating for 180 persons. The project features a 40í high architectural suspended ceiling, stained glass windows, commercial kitchen, meeting rooms, offices and storage rooms.
The church was constructed of a steel frame with insulated pre-stressed thermal roof panels, stone veneer and an asphalt shingled roof with copper cap flashings and copper siding.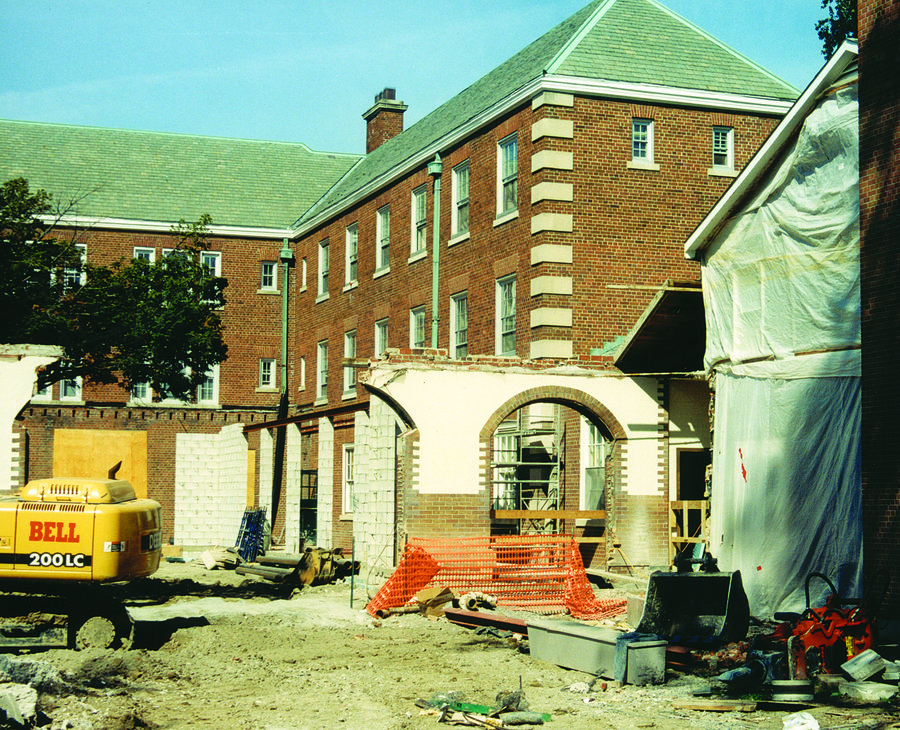 This project consisted of a new two-storey classroom addition complete with a full basement and two smaller additions within the existing courtyard. There were also alterations to an existing two-storey residence and renovations to the Middle School Dormitories. Site work improvements included new site services, asphalt, curbs, walks and landscaping.
This project is one of T.R. Hinanís most challenging to date due to the small site and limited access of working inside an enclosed courtyard. The existing two-storey building that was to be demolished was not structurally sound and had to be stabilized prior to demolition. Parts of the existing remaining building required underpinning and a section of the existing building had to be shored with a system of cantilevered shoring beams.
The existing buildings at Ridley College date back to the late 1800ís, which also added a challenging aspect to this project.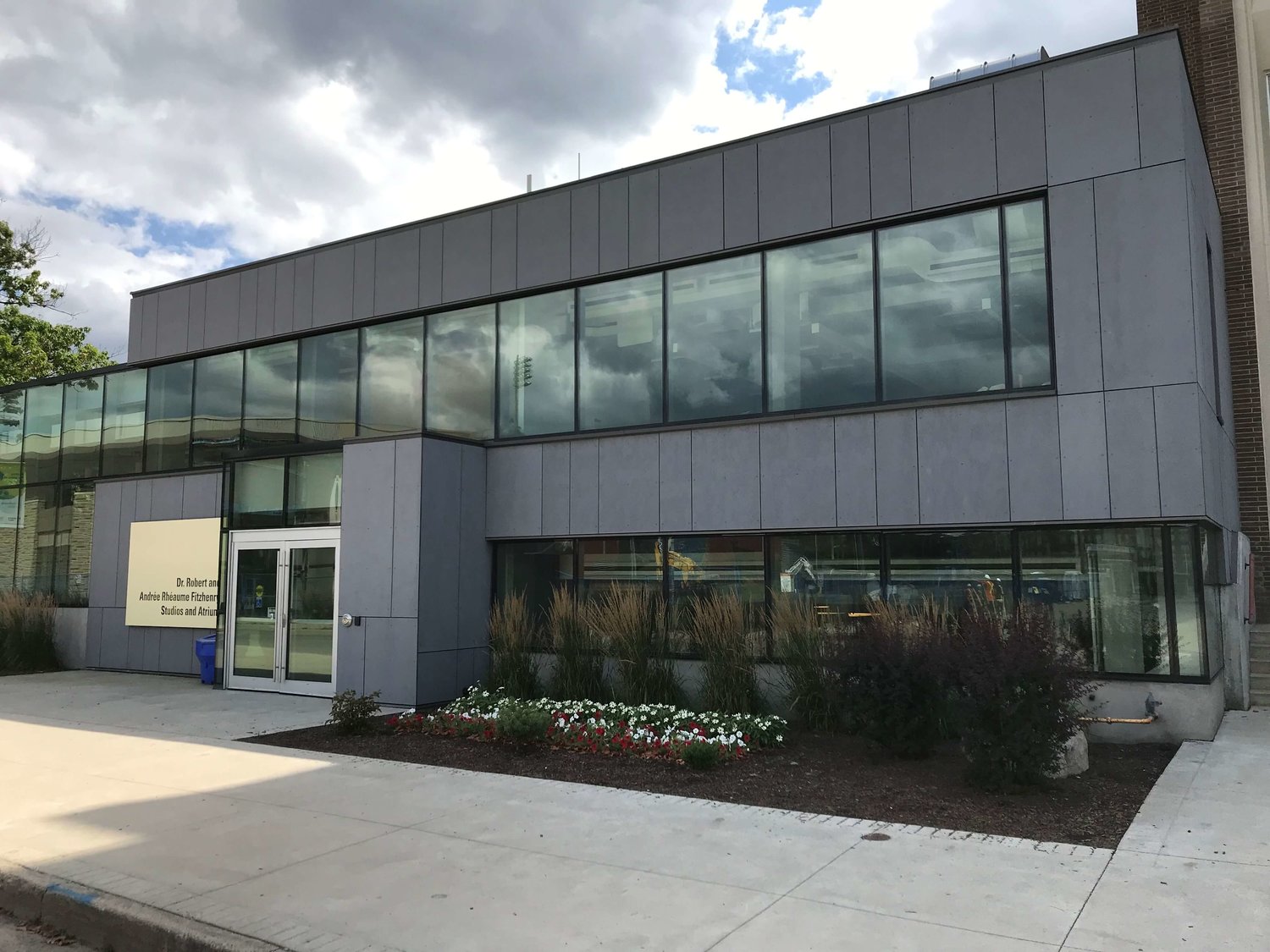 The work included an addition and renovation to Togo Salmon Hall. The site was extremely tight and required shoring of existing foundations, removal of two story concrete panels and hoardings to complete the work in extreme weather conditions. The new addition and renovations provided new teaching facilities, shops, display spaces and elevator access.
Niagara College Fitness Lab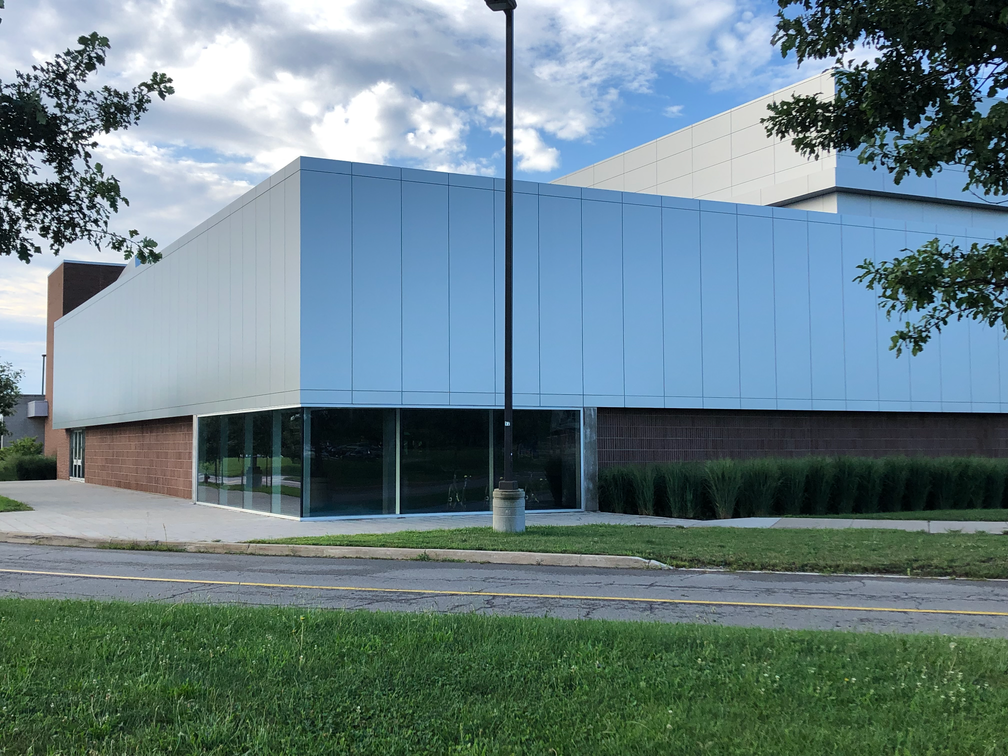 Addition and alterations to existing gym facility. A 10,000 SF addition to the existing building for a new fitness lab, complete with storage, offices and associated mechanical and electrical. The project was phased during the school year to renovate and upgrade the existing shower and change rooms. Existing change rooms were demolished and new layout with additional services and universal washroom were constructed. This work was completed while maintaining access to the existing gyms and change rooms.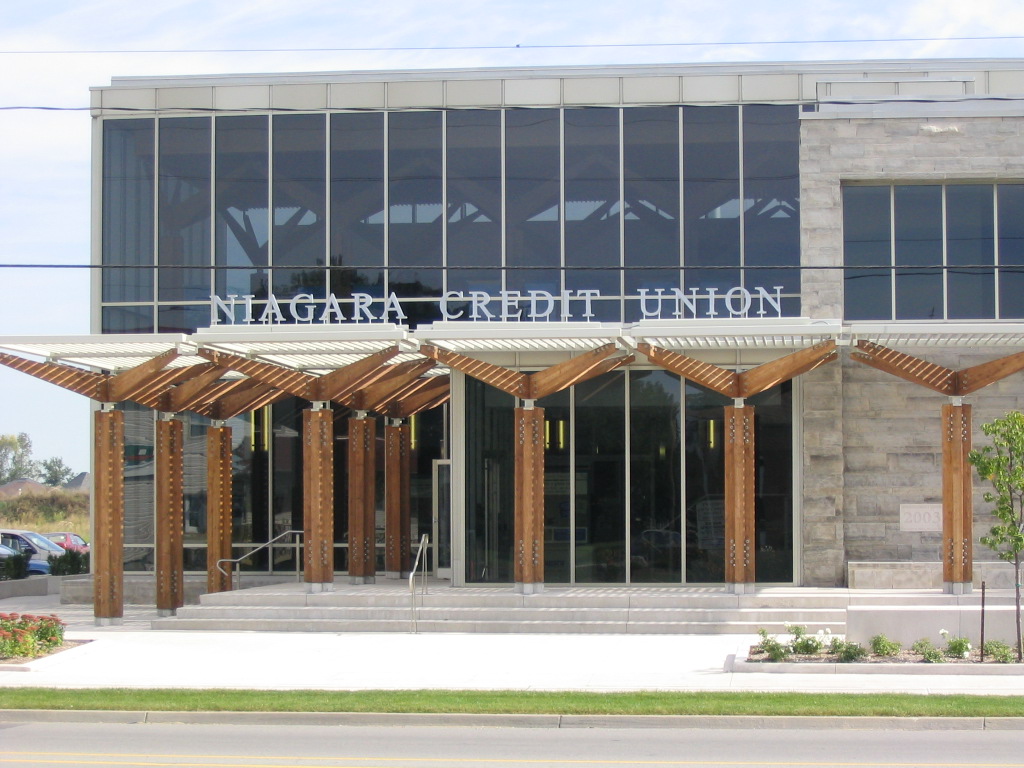 New branch location of office building with complete support services. Additional leasehold spaces included in the new facility.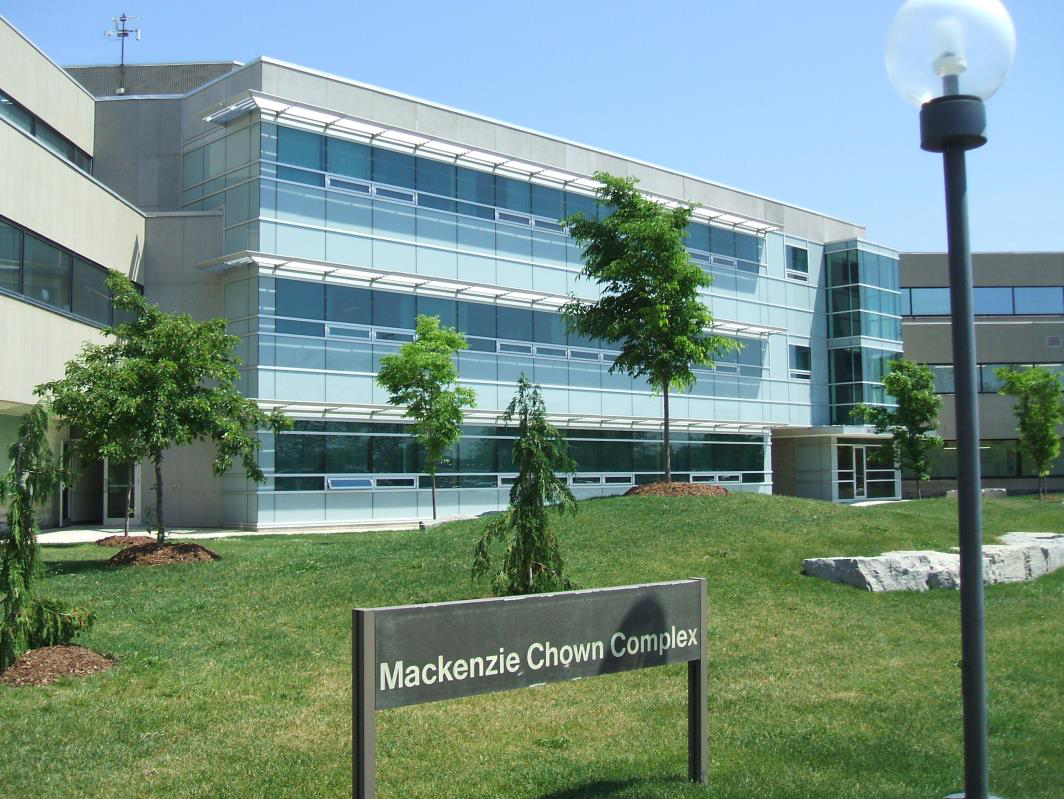 Construction management project consisting of a 3 story addition.
Extensive alterations were phased over two summers. Renovations included alterations and new partition layouts for new facilities in technology, family studies, history and geography, mathematics, sciences and computer departments. Alterations included gymnasium upgrades, administration areas, library renovations and elevator upgrades. The work was phased during the school year to allow work to continue during this period. Electrical switchgear and fire alarm upgrades were completed.