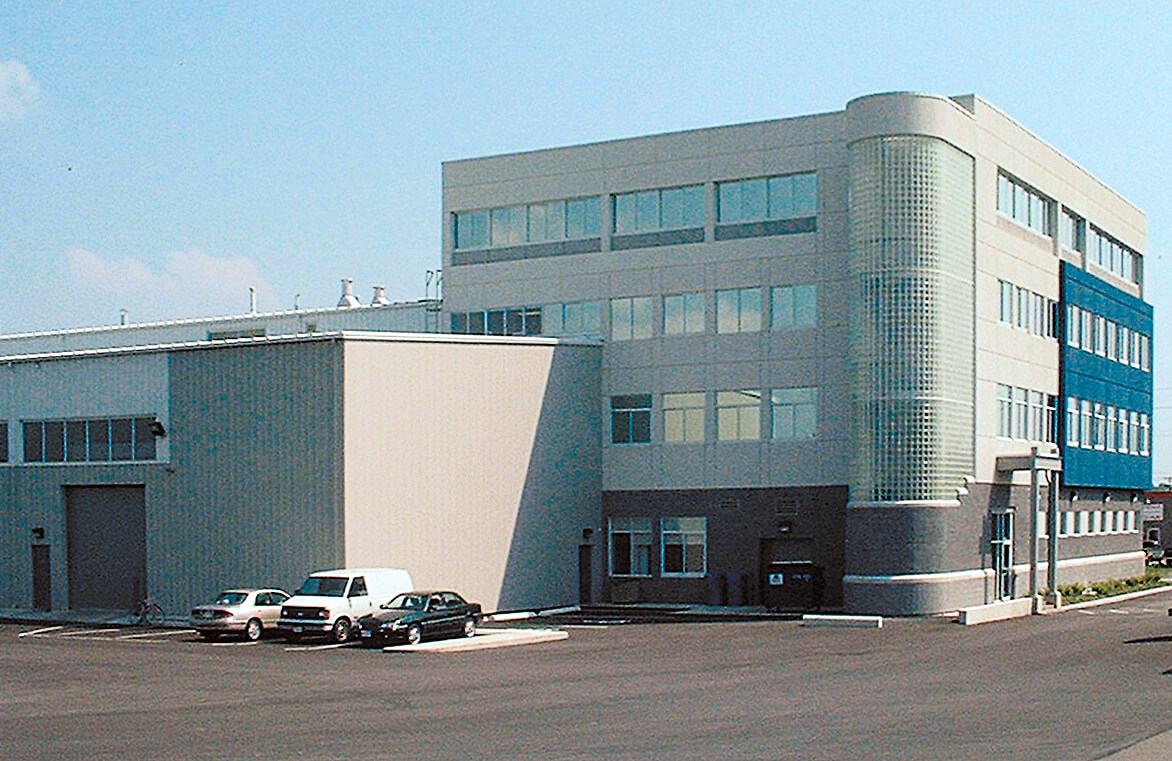 Phase I
Construction of a new four storey office with basement and a new manufacturing plant. Soil conditions made this a challenging project. Foundations were originally designed with steel piles, caissons and grade beams. As we found soil conditions differed from the geotechnical investigation, foundations were redesigned to eliminate costly piling and caisson work. The redesign included less costly strip footings and foundation walls at the plant area. At the same time a basement under the office building was added also eliminating costly caissons and raft slabs. Foundation walls were introduced to provide additional storage space at a minimal extra cost. The fourth floor of the office area was also added after the construction had commenced due to the Ownerís growing needs.
Phase II
The existing two storey building was demolished to make room for this new two storey office addition. The new office was constructed to create new executive offices and main reception area. The new addition and refacing of the exterior of the existing plant was done to tie the old plant in with the new four storey office and manufacturing plant which was completed the previous year.
Phase III
This phase required the construction of a skywalk. The skywalk provided a link between the new four storey office and manufacturing plant, and the existing two storey facility.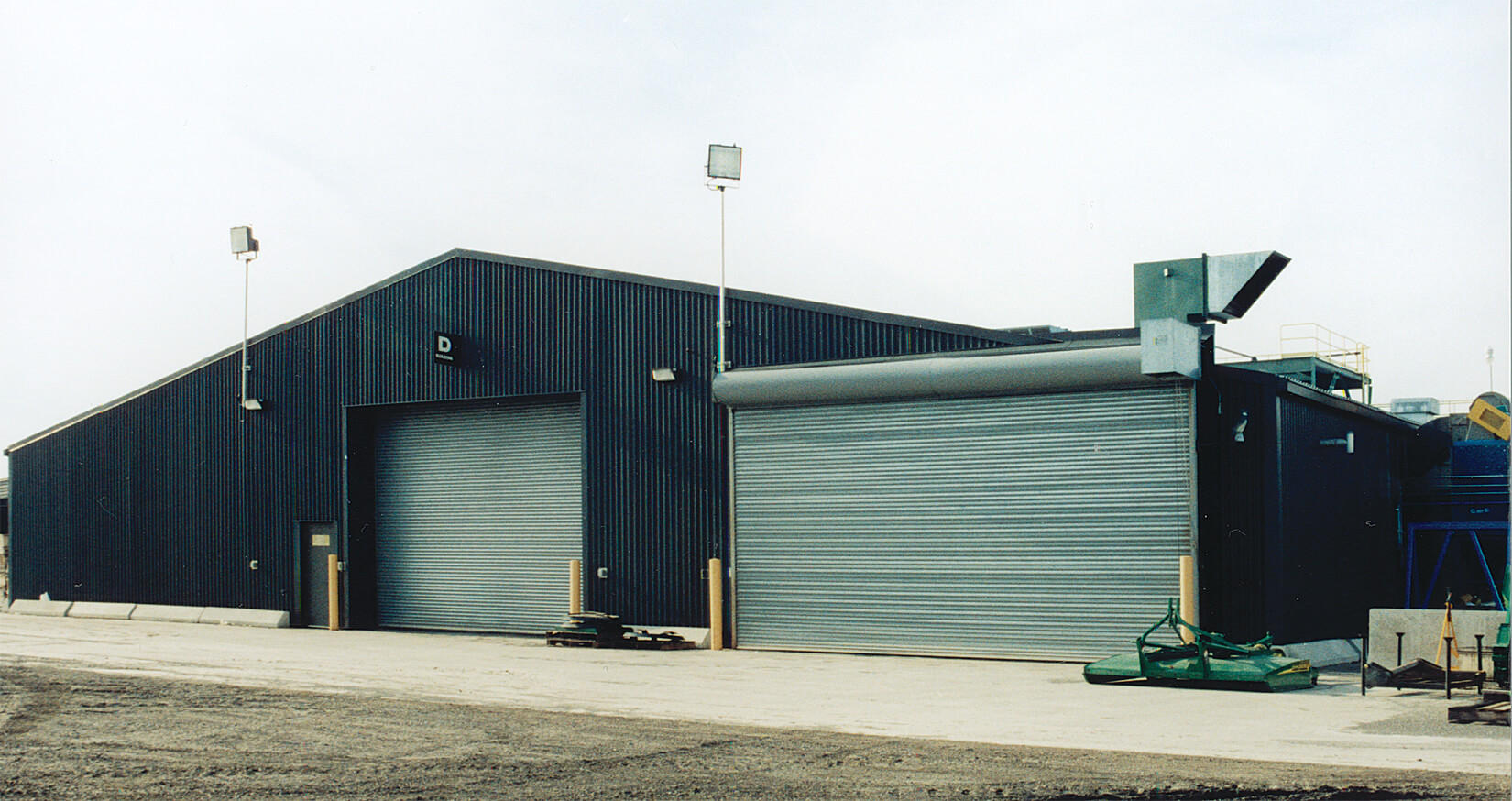 John Deere Welland Works has been a steady client since 1996. Our experienced team has been able to accommodate John Deere's existing production schedules and activities by meeting demanding time constraints while still providing the highest quality of workmanship.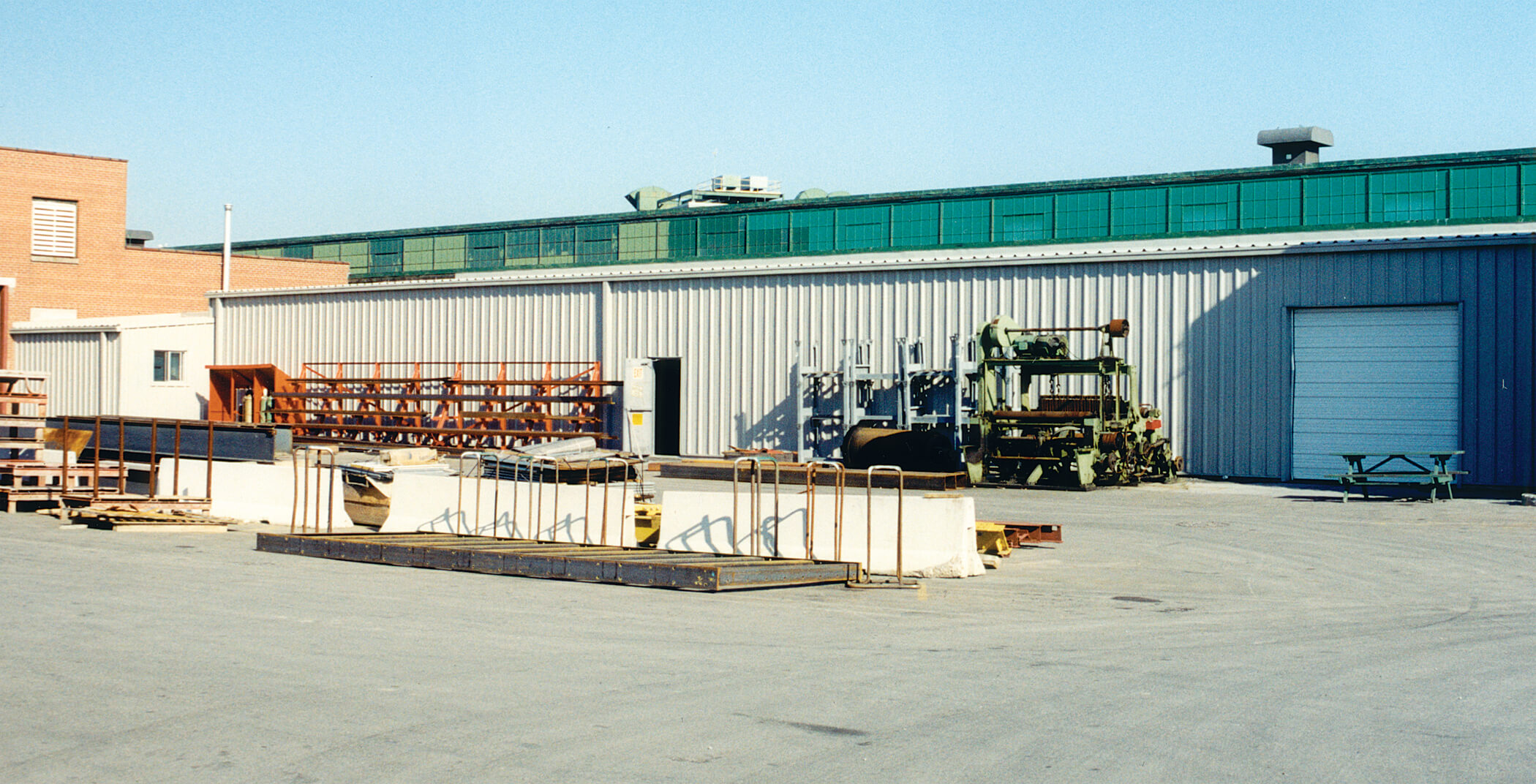 We designed three additions to provide additional storage capacity for their expanding product range. The additions consisted of poured concrete foundations, structural steel frames, sprinklers and metal cladding. Poor soils encountered during construction meant that the foundations had to be redesigned as construction proceeded. The work also required shoring up and removal of an existing load bearing exterior wall to open up access to the new addition.
Benjamin Moore: Technical Coatings
Benjamin Moore Paints required an addition to its existing manufacturing plant. The new space was for the manufacturing and distribution of Alkyd paints. The project involved extensive sitework, site servicing, exterior drum storage facilities and new loading docks. Due to the chemicals being used in the manufacturing of the paints, all construction had to comply with Ministry of Environment (M.O.E.) regulations. This project was not only challenging due to the M.O.E. requirements, but also due to the continuous changes and redesign of the project throughout the construction.
Niagara Peninsula Energy New Service Centre
Construction of a new 40,000 SF service and office building complete with 4 truck backs, service centre and offices.